The dimension of our earth is a continuous multimedia project online. It is a research and artist's interpretation about contemporary Google's 3D earth, where the goal to push the earth's visualisation towards realism experiences massive failure to achieve it that creates uncanny and pathetic sensation.
The very first audiovisual piece is called "THE DIMENSION OF OUR EARTH 2016" (Attention! Use the browser which supports HTML5 video.)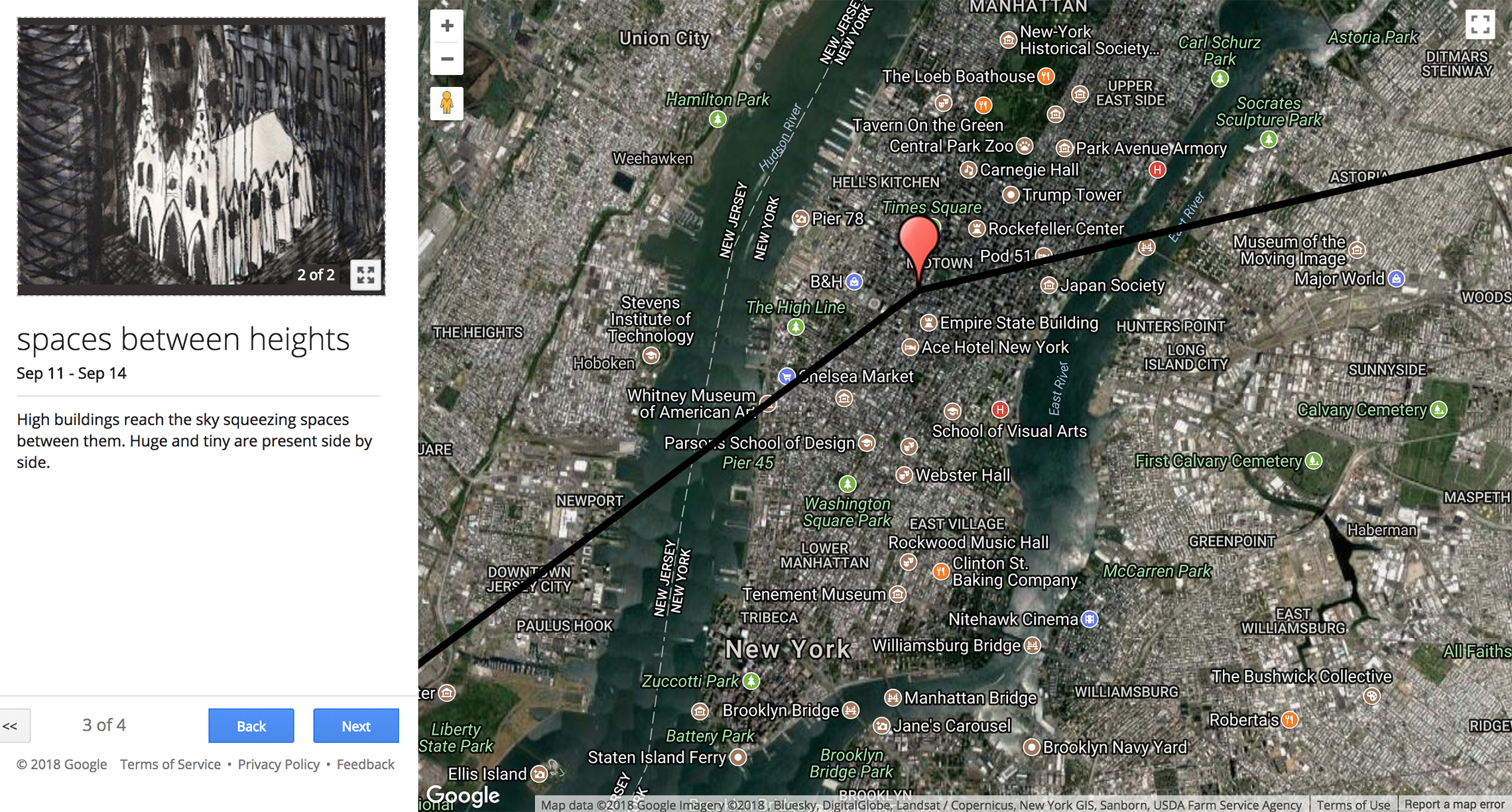 The project is based on research of Google earth platforms discovering it's possibilities. For example, artist contributes her visuals and memories of places where she has been. Creation of these impulsive sketches during working process is part of artist's experimental approach.
Screenshots from The dimension of our earth 2016